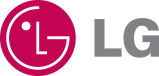 Whether you are a brand which is looking out for outreach and new customers, a game developer looking for a publisher, or an influencer in search of new content, we are happy to collaborate. Just drop us a line and we will be in touch soon. We have already achieved amazing milestones with our partners.
Whether you have a question, want to learn more about our games or have a partnership inquiry, we are here to help.
You can reach us via email at [email protected], give us a call at +359 894 733 437 or just fill out the short form.